Systematic Investment Plans
Achieve your goals, step-by-step
Attain your set goals systematically with a SIP solution. Start with small amounts regularly and create BIG wealth over a period of time.
Know More
Market volatility never keeps savvy investors away from buying stocks. There is always a market strategy for investing that can give you good returns, even in a volatile market. Over a long period of time as market cycles come and go, equity investments can offer much higher returns than most fixed rate instruments like bank deposits and debt mutual funds.

Through an SIP, you can buy stocks of your choice at regular intervals so the overall risk of the ups and downs that a volatile market poses is minimized. You also get to decide the installment amount, its allocation and a fully customizable investment plan that you can start or stop at any time.

You can Invest, Track and Manage your DIYSIP investments online through your AxisDirect account. Make an informed decision about which stocks to buy with complete flexibility, no lock-in period and beat the vagaries of the market.What's more, we provide you with our expert research ideas for so you can make the most informed decisions when it comes to your investments!

Systematic Investment Plan or SIP is a strategy of investment that allows one to invest a certain amount of money in selected investment instruments at regular intervals. For instance, you can invest small amounts of money on weekly, monthly or quarterly basis instead of investing a lump sum amount in a year. Hence, SIP investment plans are a smart and hassle-free way of investing in mutual funds (or other investment instruments) to create wealth for fulfilling your dreams.

All you need to know before choosing an SIP plan

#SimpleHai SIPs:

Small/New investors must go for SIPs  

SIP is meant to be a vehicle for disciplined, regular and long-term investment for all type of investors. It is meant to average rupee costs and provide an opportunity for all, whether they have limited savings or high savings, to participate in smart investment options.

Rupee cost averaging offered by SIPs helps you acquire more units when the market is low and lesser units when the markets are high, hence averaging the acquisition cost. The pool of money acquired and invested in underlying securities generate the same returns i.e. whether the investment is of Rs. 1,000 or Rs. 50,000 a month, the returns will be the same.

Will I be penalised if I miss one or two SIP dates?

At the time of enrolling for the SIP mode of investing, you are required to provide a NACH (National Automated Clearing House) mandate from NPCI (National Payments Corporation of India) form along with the common application form. Your SIP details, as selected, are already mentioned in this mandate apart from the SIP form. Your bank at regular SIP dates will debit the SIP amount in favour of the fund with which you have opted a SIP. The start date and the end date are mentioned in these forms. You are also required to furnish your contact details in order to keep you updated on the status of your transactions. Hence, the question of missing dates usually doesn't arise. 

However, if for some reason – say, you haven't maintained the balance in your bank account – a SIP installment is missed, your folio/account remains active for further SIPs to be debited from your bank account. SIPs are not like your loan EMI (Equated Monthly Instalment), where you are penalised for missing an installment. 

Similarly, if you are facing any financial crunch, fund houses allow you to pause your SIPs for a period of 1 to 3 months. So, a short-term crunch should not be a cause of worry if you opted the SIP route to invest. 

In a tax saver SIP, entire money can be withdrawn after 3 years

There is a common misconception that entire investment in tax saving mutual funds (commonly known as Equity linked Saving Schemes – ELSS) can be withdrawn, without any tax implications, once the lock-in period is over. But this is not the case!

The fact is your every SIP installment should have completed the requisite lock-in tenure. For example, if you invest Rs 5,000 through SIP in the month of January 2017, the lock-in period for only that installment (i.e. January 2017 installment) will get over in January 2020. Likewise, each SIP installment needs to complete 3 years lock-in period.



Mutual Fund SIP
Go lighter on Wallet

Start an SIP as low as Rs. 1000 per month without having to strain your wallet.

Compound Investments

With the power of compounding, your investments are likely to multiply faster

Rupee Cost Averaging

Invest across market cycles and reduce the effect of market volatility. Benefit from averaging your purchase cost.

Diversify your Portfolio

By investing small amounts in SIPs you can diversify your portfolio.

Invest Regularly

Inculcate the habit of disciplined investing.
Equity SIP
Invest when you want to

Choose your preferred frequency ֠daily, weekly, fortnightly or monthly

Invest the way you want to

Choose a pre-defined quantity of stocks or an amount you want to invest.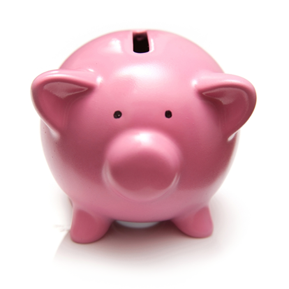 Pause & Restart at will

Choose to start, stop, pause and restart your SIP anytime you want to.

Be your own Fund Manager

Add upto 10 stocks in a single SIP order and create a bouquet of your choice online.
Getting started with Investing