SIPs (Systematic Investment Plans)
Achieve your goals, step-by-step
Attain your set goals systematically with a SIP solution. Start with small amounts regularly and create BIG wealth over a period of time.
Know More
Market volatility never keeps savvy investors away from buying stocks. There is always a market strategy for investing that can give you good returns, even in a volatile market. Over a long period of time as market cycles come and go, equity investments can offer much higher returns than most fixed rate instruments like bank deposits and debt mutual funds.

Through an SIP, you can buy stocks of your choice at regular intervals so the overall risk of the ups and downs that a volatile market poses is minimized. You also get to decide the installment amount, its allocation and a fully customizable investment plan that you can start or stop at any time.

You can Invest, Track and Manage your DIYSIP investments online through your AxisDirect account. Make an informed decision about which stocks to buy with complete flexibility, no lock-in period and beat the vagaries of the market.What's more, we provide you with our expert research ideas for so you can make the most informed decisions when it comes to your investments!

Types of SIP

Top up SIP
Top-up SIP is a facility whereby an investor has an option to increase the amount of the SIP Installment by a fixed amount at pre-defined intervals. This will enhance the flexibility of the investor to invest higher amounts during the tenure of the SIP.

Perpetual SIP
Perpetual SIPs are SIPs that have no tenure end date. Most fund houses assume such SIPs to continue till 2099 unless you give specific instruction to stop them.

Flexible SIP
Flexi SIP allows an investor to change the investment amount on a monthly basis. This allows an investor to invest a larger or a smaller amount depending on his or her finances or requirements.

Trigger SIP
Trigger based SIPs are SIPs that allow investors to invest or redeem their funds based on certain market based triggers. Some fund houses also allow transferring from one lower performing scheme to another.

Systematic Investment Plan or SIP is a strategy of investment that allows one to invest a certain amount of money in selected investment instruments at regular intervals. For instance, you can invest small amounts of money on weekly, monthly or quarterly basis instead of investing a lump sum amount in a year. Hence, SIP investment plans are a smart and hassle-free way of investing in mutual funds (or other investment instruments) to create wealth for fulfilling your dreams.

All you need to know before choosing an SIP plan

#SimpleHai SIPs:

Small/New investors must go for SIPs  

SIP is meant to be a vehicle for disciplined, regular and long-term investment for all type of investors. It is meant to average rupee costs and provide an opportunity for all, whether they have limited savings or high savings, to participate in smart investment options.

Rupee cost averaging offered by SIPs helps you acquire more units when the market is low and lesser units when the markets are high, hence averaging the acquisition cost. The pool of money acquired and invested in underlying securities generate the same returns i.e. whether the investment is of Rs. 1,000 or Rs. 50,000 a month, the returns will be the same.

What are the most common misconceptions about SIP?

SIPs are a way of investment which are increasing in popularity day by day. However, there are a lot of misconceptions regarding SIPs as investment avenues. Some of them are as listed below:

One of the most common misconceptions is that only small investors take the SIP route of investment. This is not true. Any investor can easily use the SIP route of investment in Mutual Funds with desired amount of money, starting as low as Rs. 500 going up to any desired amount. Moreover, SIPs help any investor to build a habit of discipline in investments.

Rupee cost averaging works in Equity SIPs too, then what is the need for Mutual Fund SIPs? Most investors build their portfolio according to their risk taking appetite and style (flex-cap, multi-cap, etc.). Investing in one equity stock is not as diversified as regular investing in Mutual Funds, which have a diversified portfolio.

SIPs being different from lump sum Mutual Fund investments is another misconception. SIP is not comparable to lump sum mutual fund investment schemes at all as there are no special schemes for SIP Investment. It is a method of investing.

You cannot do lump sum investments in SIPs, is not true. If at all you have a sudden surplus of money in a particular month, then you can make additional purchase in that folio. For example, if you are running an SIP of 2,000 per month and get 10,000 extra in any month, then you can invest 12,000 in that month and continue normal investment in other months.

"Do not start an SIP as markets are very high" is another big misconception. SIPs allow you to gather more units when the price is low, hence reducing the average purchase price.

In a tax-saving Mutual Fund SIP like ELSS (Equity Linked Saving Scheme) an SIP's each instalment can be withdrawn 3 years after the transaction date of the particular instalment. For example if you set up a 3 years sip, the first instalment can we withdrawn after 3 years and the last after 3+3 ( the last instalment will be at the end of three years and the 3 years lock in)

In a tax saver SIP, entire money can be withdrawn after 3 years

There is a common misconception that entire investment in tax saving mutual funds (commonly known as Equity linked Saving Schemes – ELSS) can be withdrawn, without any tax implications, once the lock-in period is over. But this is not the case!

The fact is your every SIP installment should have completed the requisite lock-in tenure. For example, if you invest Rs 5,000 through SIP in the month of January 2017, the lock-in period for only that installment (i.e. January 2017 installment) will get over in January 2020. Likewise, each SIP installment needs to complete 3 years lock-in period.
Mutual Fund SIP
Go lighter on Wallet

Start an SIP as low as Rs. 1000 per month without having to strain your wallet.

Compound Investments

With the power of compounding, your investments are likely to multiply faster

Rupee Cost Averaging

Invest across market cycles and reduce the effect of market volatility. Benefit from averaging your purchase cost.

Diversify your Portfolio

By investing small amounts in SIPs you can diversify your portfolio.

Invest Regularly

Inculcate the habit of disciplined investing.
Equity SIP
Invest when you want to

Choose your preferred frequency ֠daily, weekly, fortnightly or monthly

Invest the way you want to

Choose a pre-defined quantity of stocks or an amount you want to invest.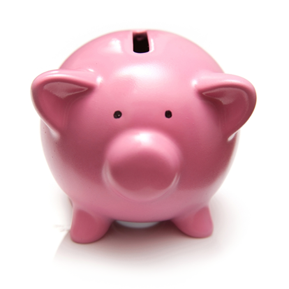 Pause & Restart at will

Choose to start, stop, pause and restart your SIP anytime you want to.

Be your own Fund Manager

Add upto 10 stocks in a single SIP order and create a bouquet of your choice online.
Getting started with Investing