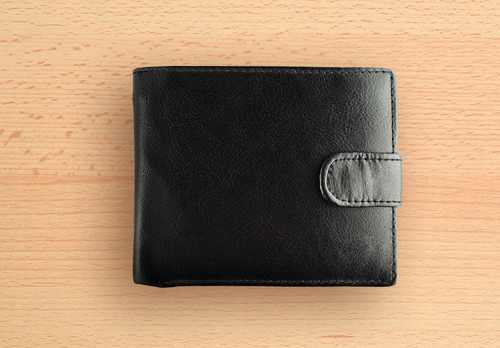 Demat Account Charges
There are a plethora of advantages associated with having a demat account. It offers benefits that simply cannot be ignored. By opening a demat account, you don't have to maintain physical copies of your shares and stocks anymore. Additionally, this online platform guarantees to protect your securities as your electronic documents are not susceptible to forgery, theft, damages and losses. Also, the risk of obtaining counterfeit certificates is completely eliminated. The procedure for opening your demat account online is extremely efficient and convenient. This is reason enough for every investor in India to maintain a demat account.

Early investors had to go through the rough and tumble to trade shares. Things have drastically changed since the introduction of demat accounts in India in 1996. It has allowed customers to comfortably trade stocks and has eliminated the need for paperwork. People who opt for a demat account no longer have to spend on share transfer stamps or worry about visiting the company's registrar for transferring shares. Demat accounts have been made mandatory for stock trading due to the various conveniences they offer.

Now, before we proceed to the associated fees, let's discuss some of the features of such accounts.

Demat Account Features


Easy share transfers
Individuals can transfer their holdings via receipt instruction slip or delivery instruction slip. Both these slips facilitate the buying and selling of shares while providing users with all the essential details required for executing a transaction successfully.
Quicker dematerialisation of securities
You can provide instructions to your Depository Participant (DP) to transform your physical certificates into electronic form. Conversely, your electronic securities can be reconverted to material form through a process called rematerialisation.
Pledging collateral to avail loans
An increasing number of lenders nowadays are providing loans against securities that are held in the demat accounts of borrowers. Account holders can use their holdings as collateral to avail loans.
Freezing demat accounts
You have the facility of freezing your demat account for a certain period of time. However, you should do it only if the situation is unavoidable. If you want to prevent unanticipated credit or debit into your account, then availing this option can be hugely advantageous. Please note that this facility is only available if you have a specific quantity of securities in your account.
Numerous accessing options
Since demat accounts are electronic in nature, they can be easily accessed through multiple modes. All you need is a functional device that can be connected to the internet and you're good to go.
Faster solutions
The National Securities Depository Limited (NSDL) has made it possible for users to submit electronic instructions slips to the DP instead of physical copies. This has made the process less time-consuming and more convenient.
Corporate actions and benefits
Any refunds, dividends and interest offered to investors by the companies will be automatically updated in their demat accounts. Additionally, corporate actions like right shares, bonus issues and stock split are also made available in the demat accounts of shareholders. Now, let's discuss demat account charges. User should be aware of the following costs before opening an account:
Types Of Charges In Demat Account

Opening charges
An investor is usually charged when he/she decides to open a demat account online. That being said, there are some institutions who don't charge customers for opening an account.
Safety charges (Custodian fee)
Early investors had to constantly worry about keeping their holdings safe. Thanks to demat accounts, people no longer have to be anxious about the security of their holdings anymore. Banks and DPs usually charge a custodian fee annually for protecting your stocks and shares from the prying eyes of miscreants.
Annual maintenance charges
Investors are required to pay a fee every year. Generally, this charge is not levied on basic demat accounts with a balance of up to Rs. 50,000. Those with holdings more than the previously mentioned amount will have to pay between Rs. 100 and Rs. 750, depending on the number of transactions they make.
Transaction charges
This fee will either be a monthly flat rate or based on the number of transactions you make. The charges vary across different DPs. Being aware of demat account charges is very important and now that we have that covered, head straight to Axis Direct to open demat account online in just 15 minutes and enjoy unlimited trading at INR 20 per trade!