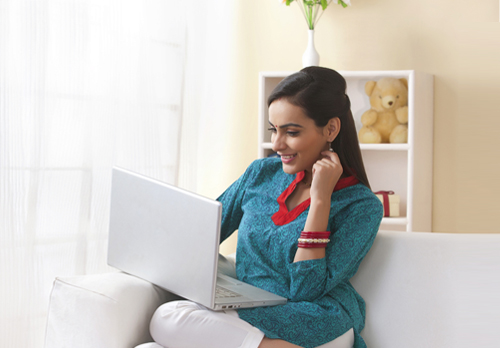 Benefits Of Demat Account Opening
What Are the Benefits of Opening a Demat Account Online?
Imagine a trading business where all your shares were exchanged only in physical form. That's right! Shares in the form of paper. So, every time you had to buy or sell a stock, you'd have to prepare yourself to do tons and tons of paperwork. Thankfully, technology has come to our rescue. Today, with the help of a demat account people can buy or sell their shares electronically. A demat account acts like a bank account, where you transfer and receive money. So instead of a physical exchange, there is only virtual trading of shares. You can watch your stocks and make a deal when you think it's going to be profitable for you.

Besides offering a safe entry ticket to the stock market, a demat account also acts like a secure deposit for your savings. You can use it to hold your securities like shares, bonds, mutual funds, government securities and exchange-traded funds (ETFs). The concept of trading shares can be seen as a security act where you use your cash to invest in shares that can help you grow your money over a period of time. Moreover, when your assets are in a dematerialized form, you gain higher security and risk to forgeries is also reduced. Plus, since there are no physical documents present, there are no chances of decay and damage.
Advantages Of Demat Account Opening:
Here are a few more reasons or rather benefits of opening a demat account
Reduced Risks:
When you're dealing with physical shares, you are at a very high risk of –
Loan facility:
You can gain access to a variety of bank loans through the securities maintained in your demat account. These securities can be pledged as a collateral for obtaining a loan from your bank.
Loss:
If the documents are all paper, the chances of misplacing them increases. Hence, the idea of storing our shares in a demat account is considered to be a better and safer option.
Forgery:
The cases of financial documents getting forged, has given most of us sleepless nights. But, when you open demat account, only you are provided with all the details. This guarantees 100% safety.
Paper or ink damage:
Over time, paper decays and ink may leave dabs. This is why it is recommended to have a permanent, digital record of all our transactions.
Reduced Costs:
When one hears about the benefits of a service, their mind immediately shifts towards the costs of signing up. When you deal with physical securities, it involves additional costs such as handling expenses and stamp duty. These charges are difficult to determine beforehand. All of these extra costs are eliminated if you switch to demat accounts. You will only have to pay brokerage charges, which will be informed in advance.
Reduced Time:
The process of buying and selling shares using a demat account is instant. Of course, if physical certificates were involved, it would take a lot of time. Transactions which are made using a demat account are seamless and inexpensive. This is mainly because securities are stored in a dematerialized form.
Easy Holding:
The number of physical documents you'd have to deal with, while trading, can be countless. Maintaining all the records would be a tedious job. Keeping track of their performance is another responsibility in the bag. But, all these efforts are saved once you switch to demat accounts. All your documents are held safely along with the records of all the investments made.
No issue with odd lots:
If trading occurs in the form of exchanging paper materials, it has to be quantified. And, in order to make large scale profits, the limit on the number of shares traded should be removed. One of the benefits of holding a demat account is that it offers convenience when dealing with odd lots and single security deposits.
No TDS on demat securities:
The Central Board of Direct Taxes (CBDT) has granted dispensation from tax deduction at source (TDS), when you make payments made by demat accounts. Moreover, no TDS will be deducted on the interest received on your bonds and securities. When you open demat account online, you have to make sure that your securities are saved in the demat mode and should be listed on NSE and BSE.
If you're planning to open a demat account online any time soon, then make sure to learn about it as much as possible. In general, a demat account holder enjoys benefits, along with guaranteed profits on their shares. So why wait? Head straight to Axis Direct and open demat account online to start trading and enjoy great benefits like low brokerage and unlimited trading at just INR 20 per trade!