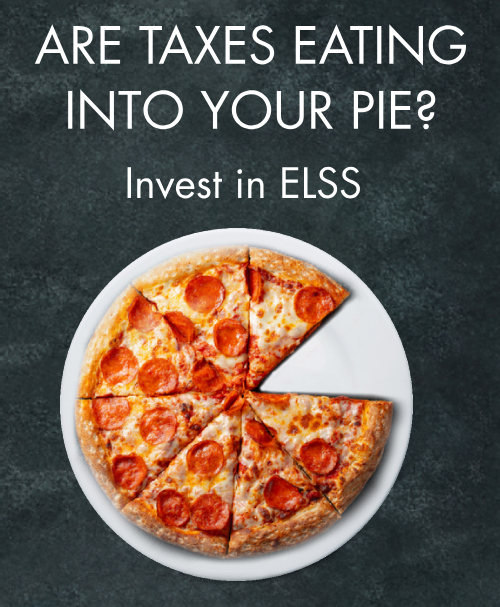 An ELSS is an acronym for Equity Linked Savings Scheme, which is a diversified equity mutual fund scheme.

This is a mutual fund equity scheme which means that a minimum of 65% of the fund's assets will be invested in the stock market. This is a diversified fund that will invest across sectors and industries.

The main purpose that it serves is helping you in availing tax deductions under Section 80C of Income Tax Act, 1961. Amongst other alternatives available for availing deductions under Section 80C, ELSS is one of the advantage.

ELSS is the kind of investment that does not have any age limit for investing. One can start as early as possible or also those who are aged but willing to take some amount of risk with their investments in equity markets.


Advantages Of ELSS MF Schemes:
Investments upto
Rs.1.50 lacs eligible under 80C

Dividends in ELSS
schemes are tax Free

Lower
Lock-In Period

Can invest
Through SIP

Invest in equity
while saving taxes

Compounding &
Higher Returns
Our mf elss ideas:
| Scheme Name | Rating | 3 Years Returns (%) | 5 Years Returns (%) | 7 Years Returns (%) | Invest |
| --- | --- | --- | --- | --- | --- |
| Aditya Birla Sun Life Tax Relief 96 - Growth | ***** | 8.92 | 12.10 | 16.77 | Invest Now |
| Axis Long Term Equity Fund - Growth | ***** | 11.34 | 13.27 | 19.42 | Invest Now |
| DSP Tax Saver Fund - Growth | **** | 9.80 | 11.87 | 16.66 | Invest Now |
| IDFC Tax Advantage (ELSS) Fund - Reg - Growth | **** | 10.27 | 11.27 | 16.21 | Invest Now |
| Kotak Taxsaver - Reg - Growth | **** | 10.32 | 12.71 | 13.97 | Invest Now |
Source : MutualFundIndia & ValueResearch as on 19-July-2019

Past performance is not indicative of future returns
v2.0.42-S41