Max Life Term Insurance Plan Online - Axis Direct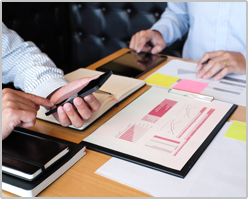 What is a Term Plan?
Term insurance plan is a type of life insurance contract that offers to pay a lump-sum amount to the nominee (a family member nominated by the person who is insured to receive the policy benefits) in case of death of the insured. Term insurance is called so because it covers the life of the insured for a limited period (or term).

Term plan does not offer a maturity value if the policyholder survives through the entire duration of the policy. This is one of the reasons why term plans are affordable.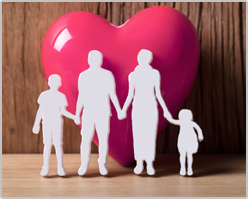 Why Should you Buy Term Insurance?
Emergencies and unfortunate events like the loss of breadwinner can push a family financially backward and put their future at risk. With a term insurance policy, the breadwinner can ensure that the family continues to receive the financial support to maintain their lifestyle.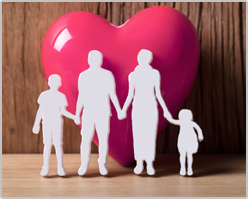 Benefits of Term Insurance Plan

Affordable premiums
1 Cr cover at just Rs 563/month*

Peace of mind

Tax savings
Under section 80C
(as per prevailing tax laws)

Flexibility
Flexibility to choose the amount
that family receives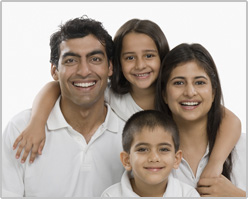 Who Should Buy Term Insurance?
If you are single: Your parents may at present or in future be dependent on you, hence it is essential to secure their lifestyle during retirement


If you are married with no kids: Your spouse may be completely or partially dependent on you for financial support, so it is important to secure their lifestyle in your absence


If you are married with kids: Your kids' education and marriage expenses are two important goals that you need to secure. Aside, you also need to maintain the current lifestyle of your partner, even in your absence. From eligibility perspective, a person aged 18 years can buy a term plan

With Max Life the maximum age to buy a term plan is 60 years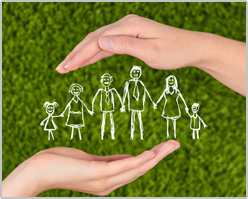 Online Term Plan Plus
Max Life brings to you 'Online Term Plan Plus' that provides a secure financial future for your loved ones, against the risks of Death, Disease and Disability.

Online Term Plan Plus offers a life insurance cover of 1 Cr at just Rs. 563 per month* only.

Max Life Online Term Plan Plus, UIN - 104N092V04. A Non-Linked Non-Participating Individual Pure Risk Premium Life Insurance Plan.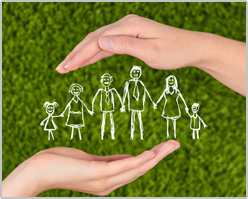 Explore three variants of Max Life Online Term Plan Plus
Basic Life Cover
Provide Financial security for your family with one-time lumpsum payout


Basic Life Cover + Monthly
Income
Financial Security for your family with monthly income for 10 years, in addition to lumpsum
Basic Life Cover + Increasing Monthly Income
Enhance the financial security with increasing monthly income, in addition to lumpsum
Steps to Buy Max Life Term Plans Online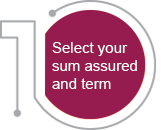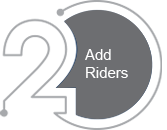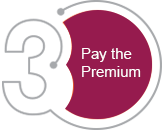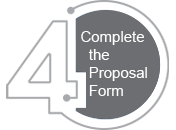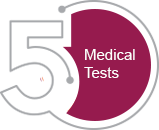 Who Should Buy Term Insurance?
Choice of 3 death benefit variants: Choose between only lumpsum or lumpsum along with monthly income / increasing monthly income variants


Accelerated Critical Illness benefits**: Get accelerated payout on diagnosis of any one of the 40 listed critical illnesses


Enhance cover at important milestones: Increase your cover at various life stages such as marriage, birth of children or taking a house loan


Cover Beyond Premium Payment Term: Get coverage till the age of 85 by paying only till the age of 60


Affordable riders to maximise protection: Ensure added protection against disease, dismemberment and death


Assets Under Management of Rs.62,798 Cr (source: Max Life Public disclosure FY 18-19)


For more queries, call us on 022-42274596 / 42671907 or email us at centraldesk@axissecurities.in.
Insurance is the subject matter of solicitation. For Max Life Insurance Disclaimer, click here.
*Standard Premium for 28-year-old male, Non-smoker, base plan policy term of 30 years, premium payment term of 30 years). Premium amount is exclusive of GST
**Accelerated payout incase of diagnosed with any of the 40 critical illness. The first five benefits listed above can be availed by paying additional premium
vV5.0.0.6-79